Quality and Quantity (Q&Q) Services, a subsidiary of the Kingdom Exim Group has collaborated with the Tema Metropolitan Assembly to construct a weighbridge in Tema.
The weighbridge was commissioned at a special ceremony near the Habour Roundabout in Tema where it is located.
With the commissioning of the weighbridge, all tracks that load from the Tema sea port will be expected to pass through the Q&Q Services facility for the necessary weighing and checks.
The Minister for Works and Housing, Samuel Atta Akyea, who was the special guest of honour for the commissioning ceremony, praised the Kingdom Exim Group for the investment made into the weighbridge.
He noted that the facility will help make Ghana's roads safer, urging motorists, especially track drivers who operate at the Tema port to respect traffic regulations by subjecting themselves to the required checks in order to make Ghana's roads safe.
He bemoaned the situation where a number of heavily-overloaded trucks destroy the road infrastructure due to the absence of necessary checks.
The Deputy Minister of Transport Titus Glover who was also at the ceremony admitted that the government was struggling to make Ghana's roads safe.
He acknowledged the fact that with the construction of the weighbridge, a big problem had been solved regarding the needed checks that need to be done on trucks departing the Tema port.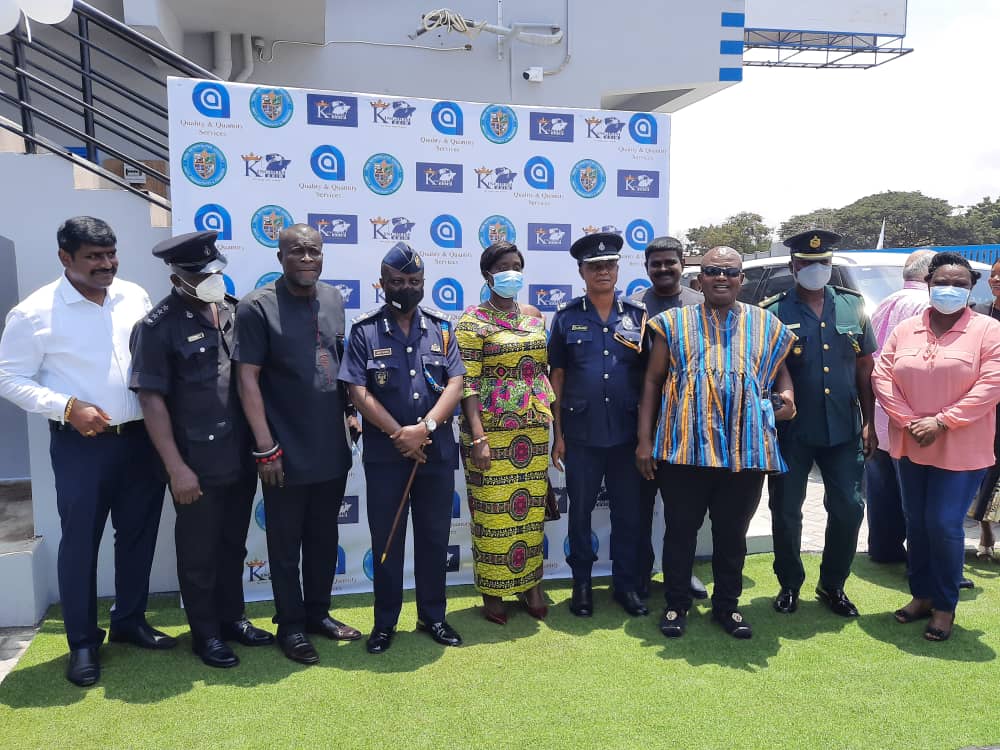 A weighbridge is a set of scale which is used to weigh bulk items. It has an electronic or digital monitor which displays the weight of the vehicle weighed.
Weighbridges are mainly used for weighing large vehicles like trucks or rail containers where the movement of goods is done through vehicles.
Reliable and accurate weighing helps give the exact figures to maintain goods inward and outward.
The Kingdom Group of Companies was established in 2008, operating as Kingdom Exim Ghana Limited.
The Group who have invested in the weighbridge is a leading West African-based quality-focused Agro products exporter and supplier with its head office in Tema.
The Group has branches in Nigeria, Ivory Coast, Gambia, Senegal, Tanzania, Namibia, Togo and Benin.
Over the last decade, the Group's outstanding service and delivery excellence has helped in its current position in the Agricultural sector and Trading Industry.
Some of the Group's subsidiaries are Basileia Shipping and Logistics, Big Star Animal Feed, Kings Engineering and Contruction, Kingdom Technologies, Kings Food Court, Meet and Greet Restaurant and Kings Travel and Tour.
The companies are owned by Immanuel Paulraj and James Rajamani who are Managing Director and Chief Executive Officer of Kingdom Exim Group respectively.
source: adomonline.com